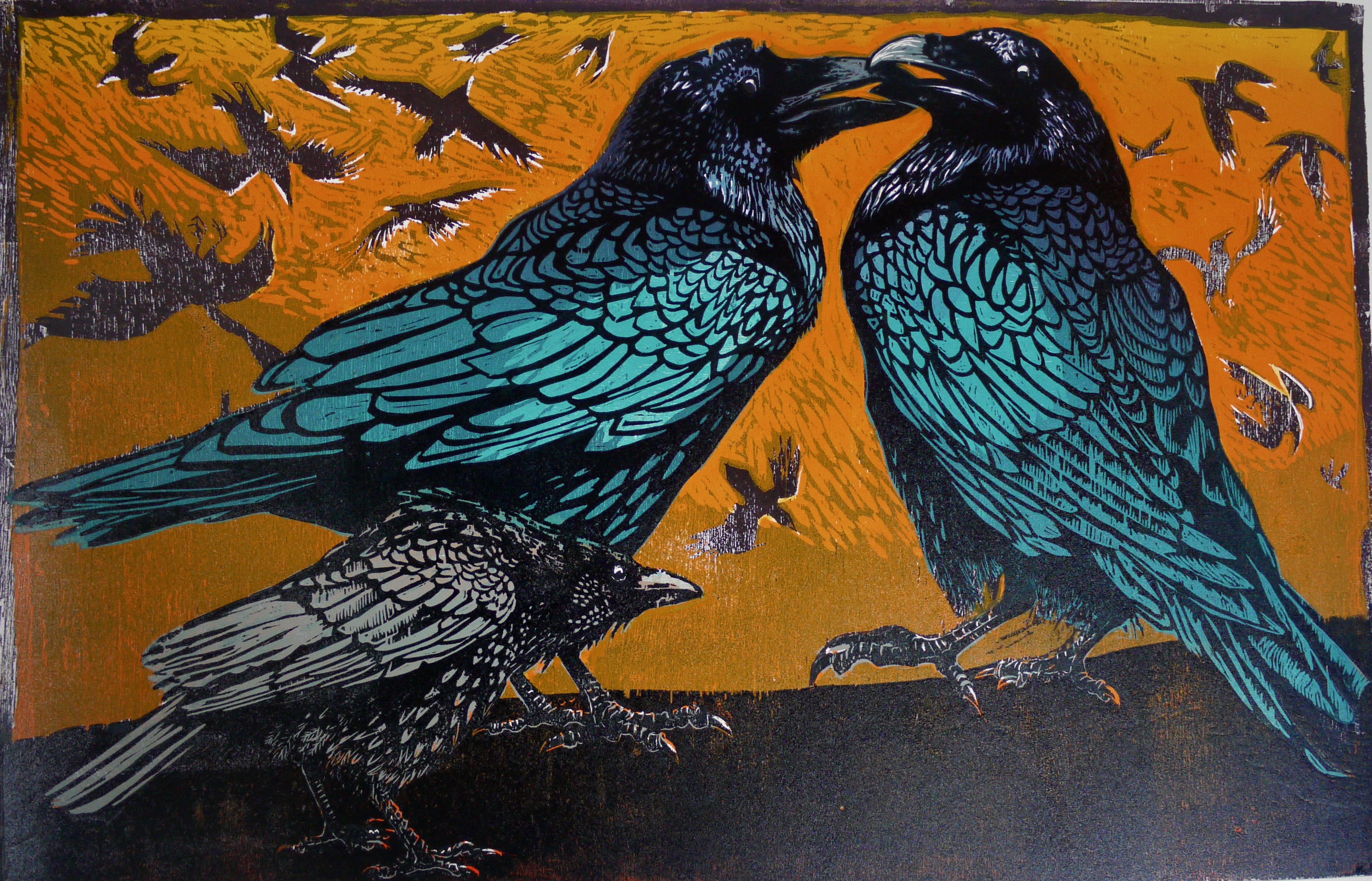 Crow disturbs the Ravens 3
Woodcut
90 x 60cms,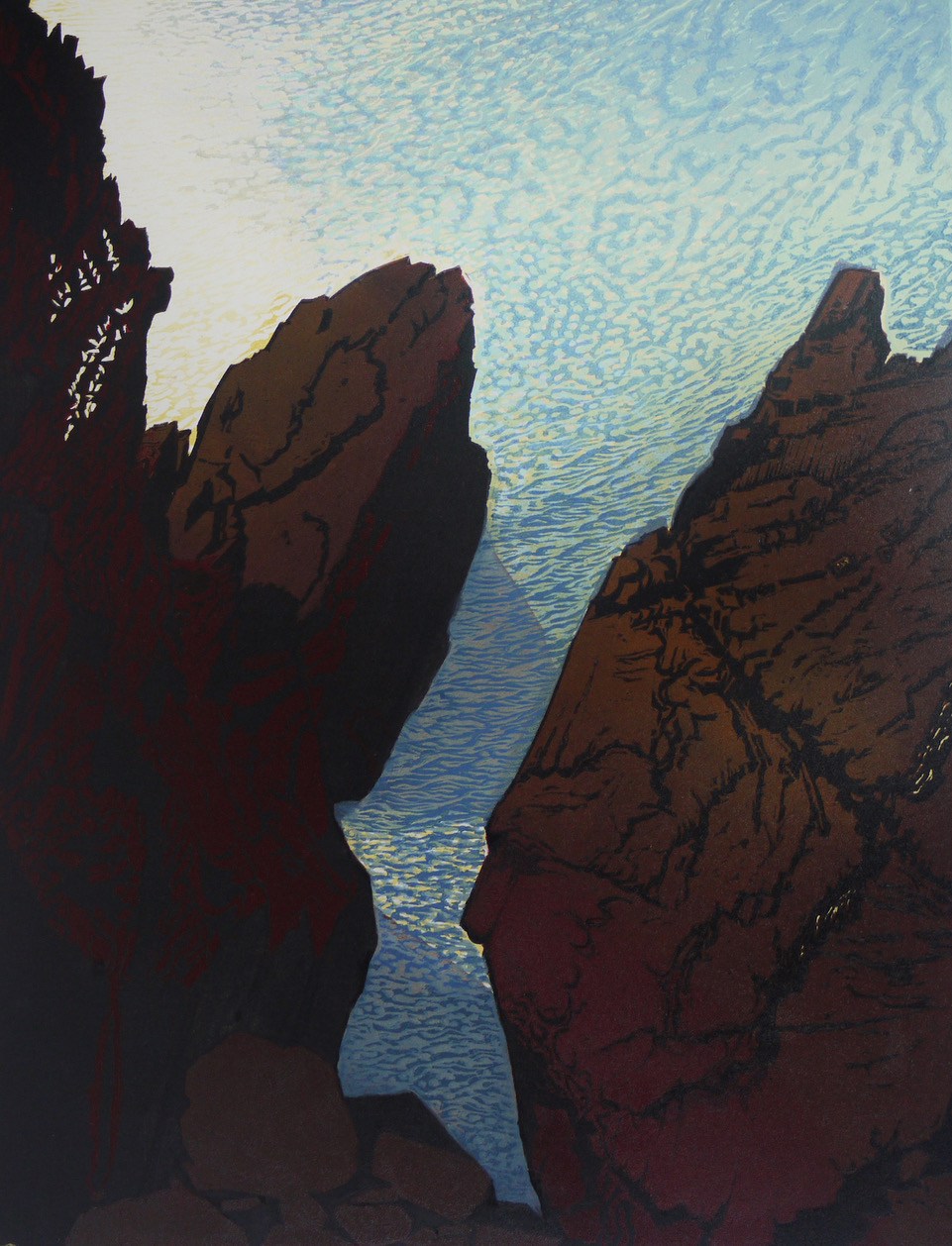 Twinletts
Woodcut
60 X 45cm
Julia Manning is a Somerset based artist-printmaker.
Full member of The Society of Wildlife Artists.
Participated in the Wallasea RSPB residency  2015
Wadden Sea Denmark project 2019
Full Member of the Royal Society of Painter Printmakers (Bankside Gallery 48 Hopton ST, London SE1 9JH)
A member of the Devon Guild of Craftsmen (Bovey Tracey) and Somerset Printmakers
Was one of the 4 printmaker members of  PINE FERODA 2015-2019
PRINTS IN THE COLLECTIONS OF of The British Embassy in Paris, Paintings in Hospitals, The Aberystwyth Print Archives, The British Museum and the House of Lords.
AWARDS
The Aberystwyth University Print Archives Award (2007)
Originals Mall Galleries London
The Fenton Arts Trust Award (2008) Originals Mall Galleries London
The RE Award (2008) Originals Mall Galleries London
John Purcel Paper Award (RE Annual Exhibition 2008)
The Paintings In Hospitals Purchase Prize  Award
Printmaker's Printmaker Of The Year  Printfest Ulverston Cumbria (2009)
Langford Press Printmaking Award   The Society of Wildlife Artists 2016
Mascot Media Nature in Print Award   The Society of Wildlife Artists 2018
AceArts Nature in Art 2018  The Peoples Choice Award
ROYAL ACADEMY  SUMMER EXHIBITION 2019 Twinletts'  Razor bills and Gillimots nesting on the cliffs of Skokholm.
Wells Contemporary International 2019
Wales Contemporary  2019
Julia's Inspiration comes from drawing in the wild, The geology of islands. The colours and essence of different places. Rock formations on which birds nest. Rocky outcrops over which sea birds glide.
A colourful celebration of the natural world.
This error message is only visible to WordPress admins
Error: There is no connected account for the user juliamanningartist.