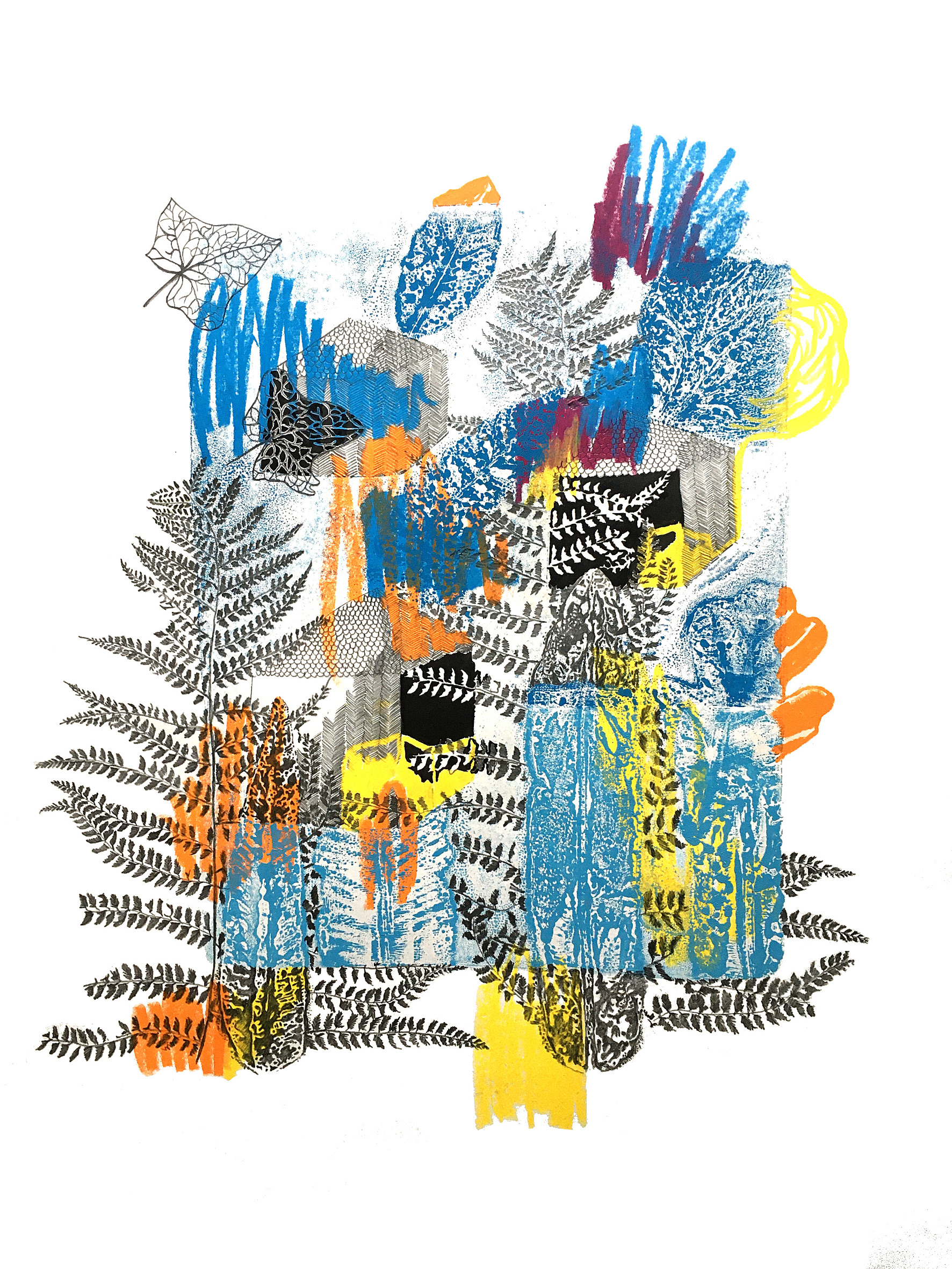 Outdoor Reverie Monoprint and Grease Crayon
61 x 43
The Nasturtium
Mix Media Etching Techniques and Chine Collé
70×50
My passion for the arts began as an 8 year old when my Grandmother took me to the studio of a printmaker and illustrator in North East France.
On leaving School I attended L'Ecole Europeenne Superieure des Arts de Bretagne, where I specialised in black and white photography and etching.
I find that the medium of print allows me to express and develop my ideas in many different ways, whether this is lino cut, monotype or etching, sometimes it can be a combination of methods, opening up many possibilities for experimentation this aspect of printmaking is more important than the final print.
The environment and natural surroundings inspire my work, whether this be a piece of seaweed that reminds me of a body, a leaf a hand, a stone a heart, everything is interconnected. Through the use of colour, shape and layers I am able to create a narrative that expresses my ideas, thoughts and feelings.
My studio is at Yeovil Art Space, Somerset