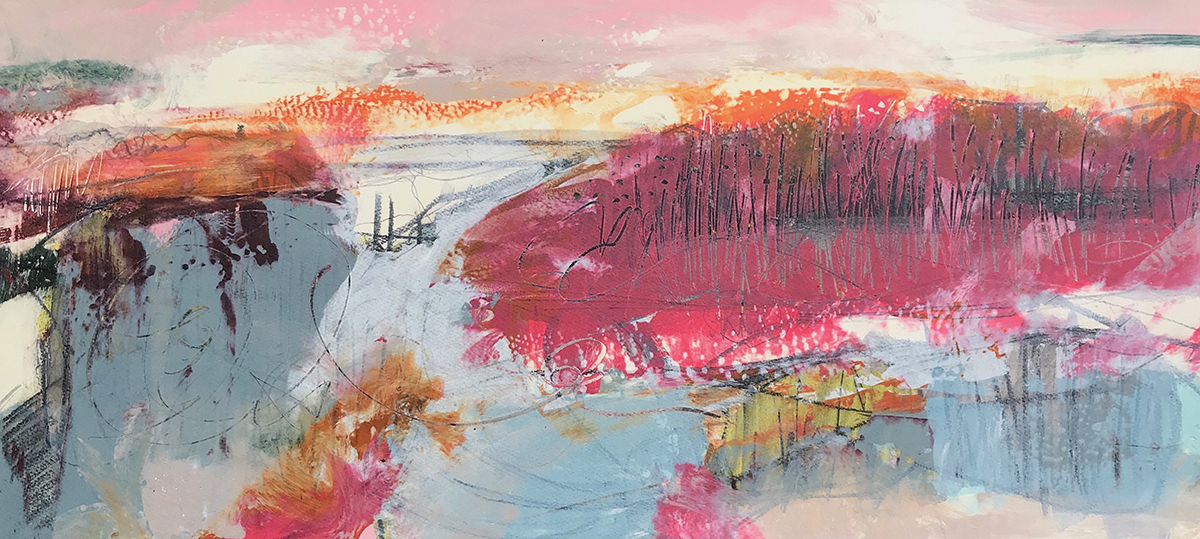 Promise
Silkscreen on cotton rag paper
33 x 56cm,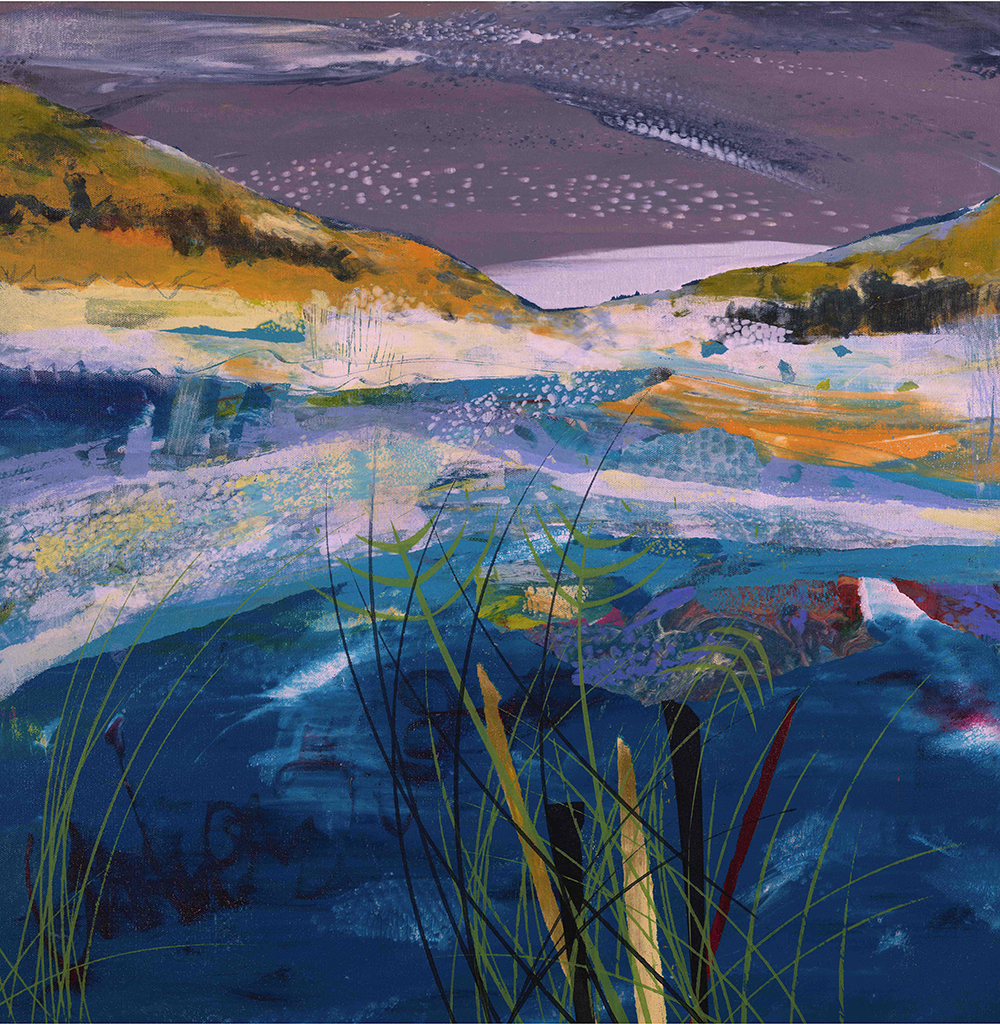 Lagoon
Silkcreen monotype on canvas
56 x 56cm
'Places I would like to be….'
My work is concerned with the experience of being in… or sense of…a place or journey… real or imagined.
These unique monotype silkscreen paintings do not seek to be physically accurate or describe anywhere particular, but are places that I would like to walk through and explore.
These are an outward expression of inner mark making, the footprints of past and future encounters.
Colour is very important to me as it primes the emotional nature of a piece of work.
Through the continual application and removal of layers of paint I try to expose the essence of my memory and imagination.
I received a Distinction in my final year of an MA in Multi-Disciplinary Printmaking at UWE in 2004, taught printmaking for many years at Foundation and Degree level and now run workshops in water and oil based monotype in my studio, and at Spike Print Studio in Bristol.
I exhibit regularly throughout the South West, am a member of the Bath Society of Artists and RWA Artists Network.
This error message is only visible to WordPress admins
There has been a problem with your Instagram Feed.