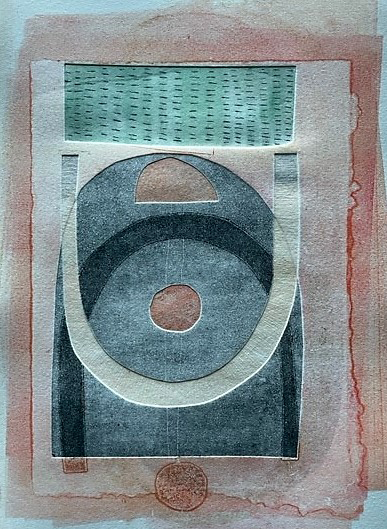 Monotype and embossing on Somerset Satin 19 x 28cm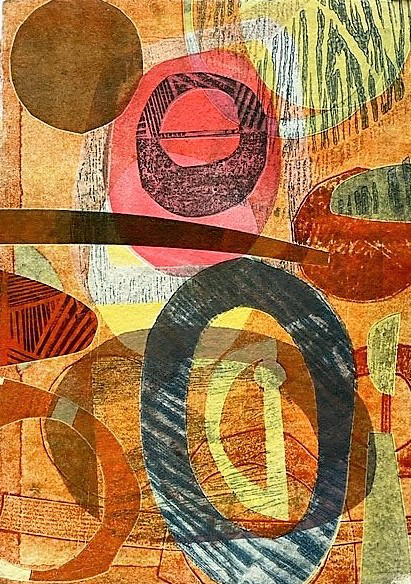 Monotype on Two Rivers paper 28 x 38cm
Sarah is a printmaker and painter, she studied BA Fine Art printmaking in Cardiff from 2002-2005.  Her print based work is predominately monoprint, lino block and collage mixed media on handmade papers.
She is inspired by organic forms and structures, coastal topography, symbolism and poetry.  Working intuitively, she applies multiple layers, overprinting and embossing pattern into surfaces.  She often uses ink sketching as a starting point for her prints and larger canvas paintings.
Sarah is a director of Albatross Print Studio in Watchet, which opened in 2021.