Somerset Coastal Hangings 1
Screenprints
1800 x 35cm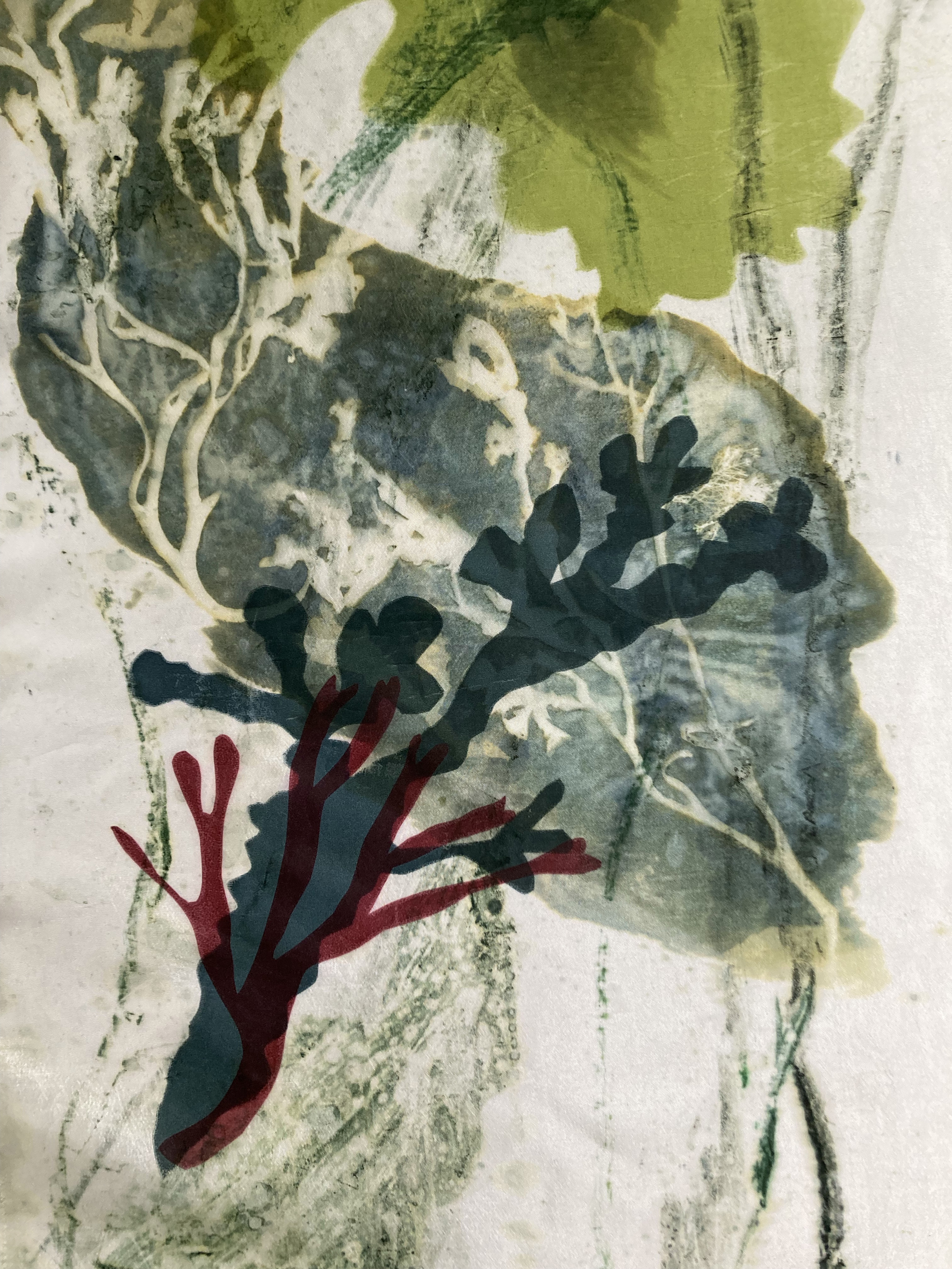 Somerset Coastal Hangings 2
screenprints
1800 x 35cm
Most recently my work has been inclined towards the natural world and the details therein; Taking time for a closer look at plants, insects anything and everything that is of interest in terms of structure, shape and image.
I am also a member of the Somerset Wildlife Trust and involved in a fascinating project about our local coastline collaborating with other artists to create an exhibition about the ocean and climate change.
My exhibit will be a series of printed hangings about the Jurassic coast. The rocks seaweeds and a kelp forest.
I have enjoyed making the work screen printing cut out shapes onto fabric, working intuitively each hanging is unique.
I am attracted to the idea of freeing the work from the constraints of the frame.
I hope to continue seeking out different applications for printmaking in this way.