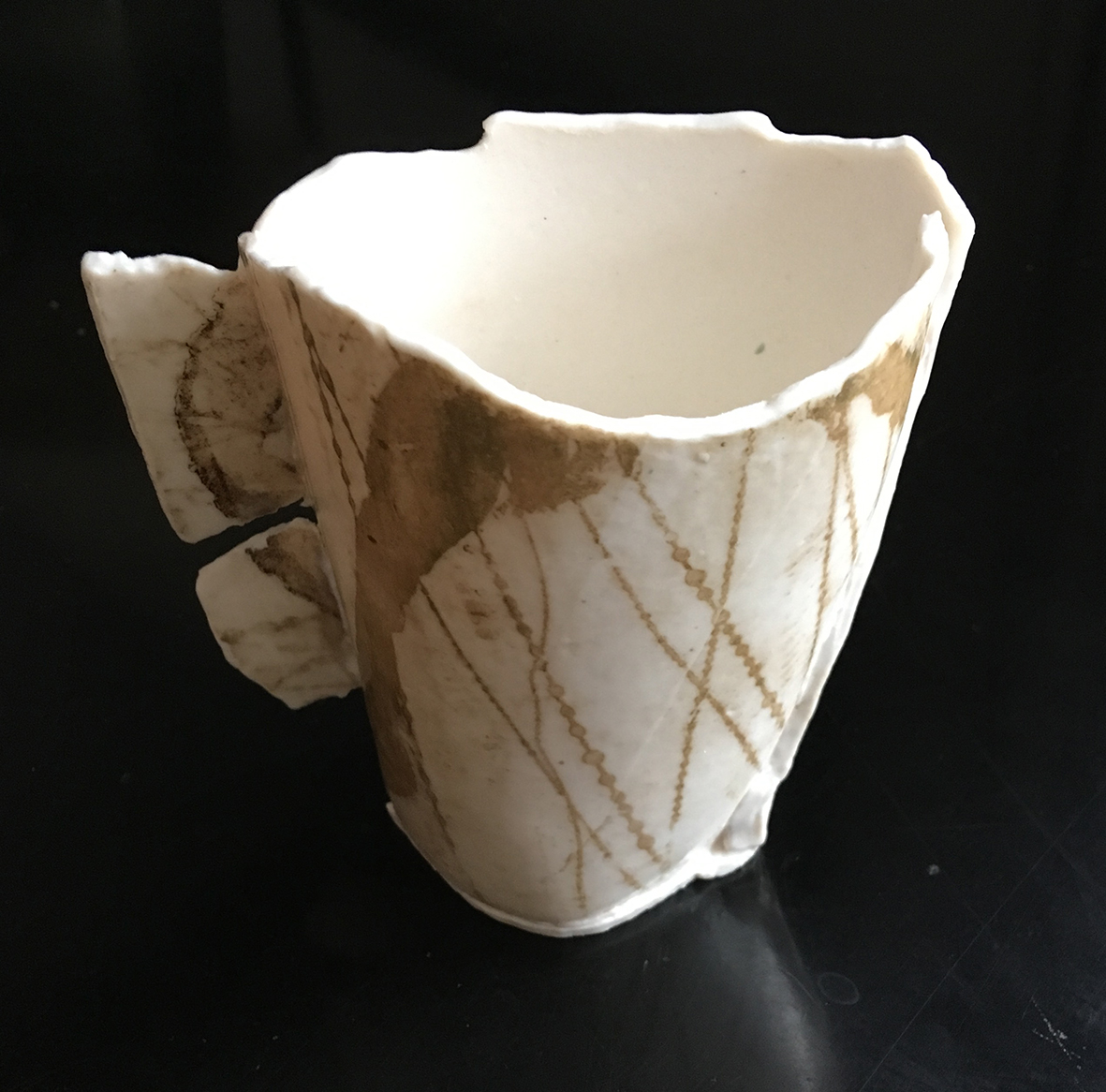 Jug
Etching printed onto porcelain paperclay
14 x 11cm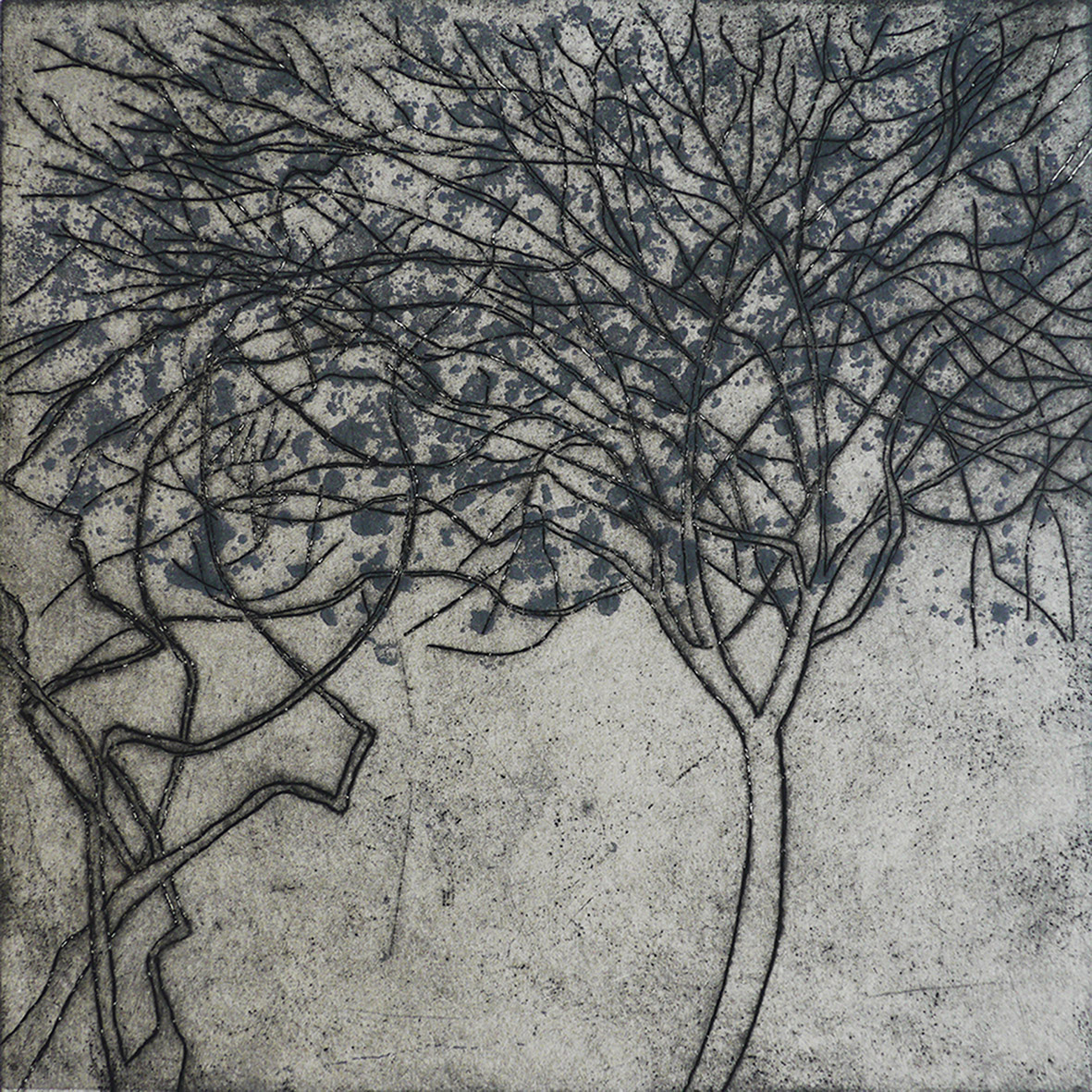 Cornus Mas + Rose
Etching
25 x 25cm
Bronwen Bradshaw specialises in aluminium etching, ceramics, and artists' books.
'My prints are based on drawings of the natural world, a turnaround from working with abstraction for many years, which still surprises me. But they retain traces of the abstract: markmaking and rhythm still play a strong role in the work; colour less so. I tend to work in series, and a series can become an artist's book, often incorporating my own writing. Ceramics is a relatively new venture, functional and non functional pots sometimes have print added, as in the image here.
I hold etching classes at my studio, and have taught printmaking to many of Somerset's artists, the most experienced of whom have formed 'Fingerprint': a group of printmakers who work together  in my studio. Fingerprint mount occasional exhibitions in Somerset, and are also all members of Somerset Printmakers'.
She has been an artist member of the Royal West of England Academy since 1987.
This error message is only visible to WordPress admins
This endpoint has been retired
Error: No posts found.
Make sure this account has posts available on instagram.com.