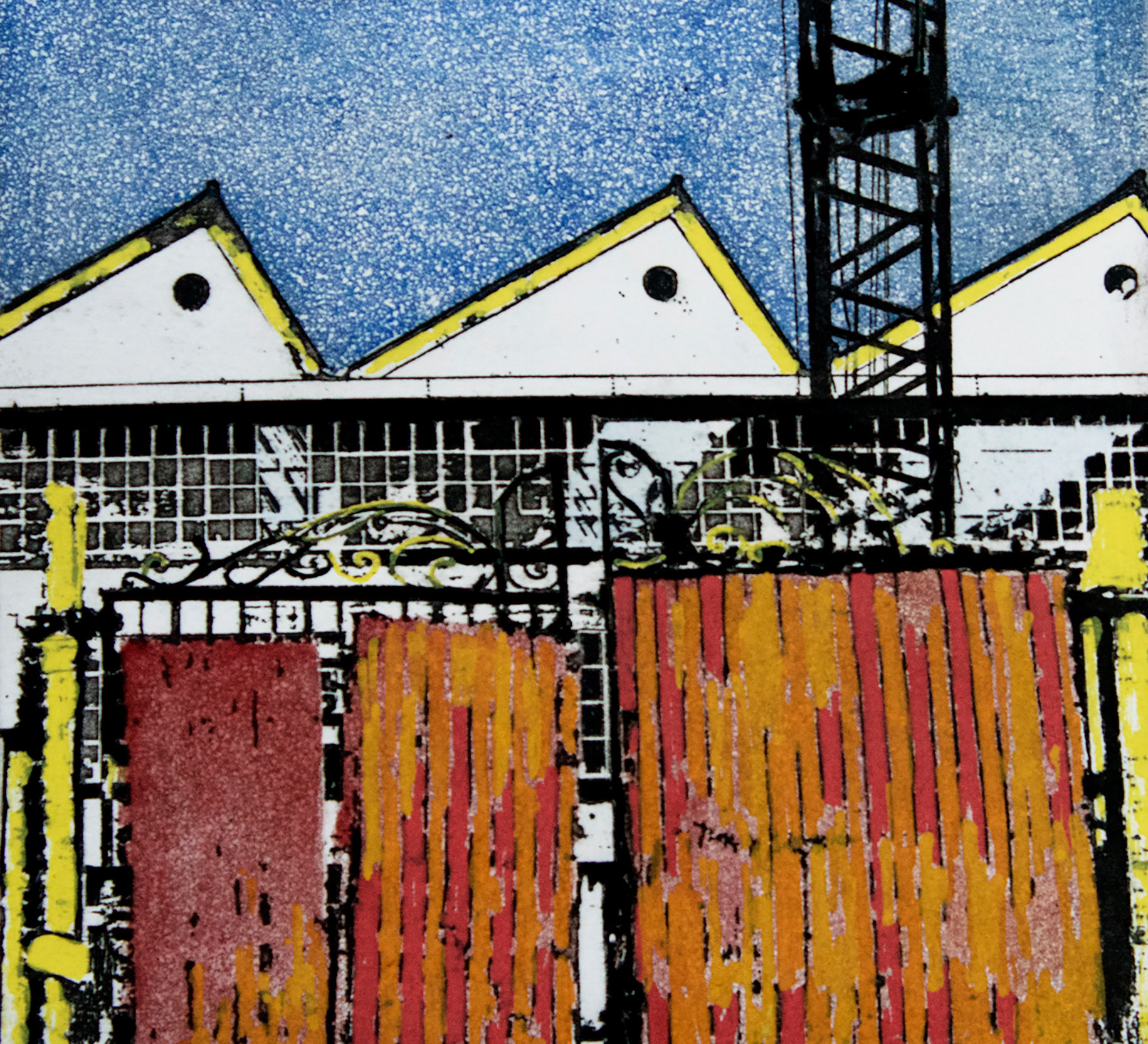 Zigzag
Etching and watercolour
18 x 20cm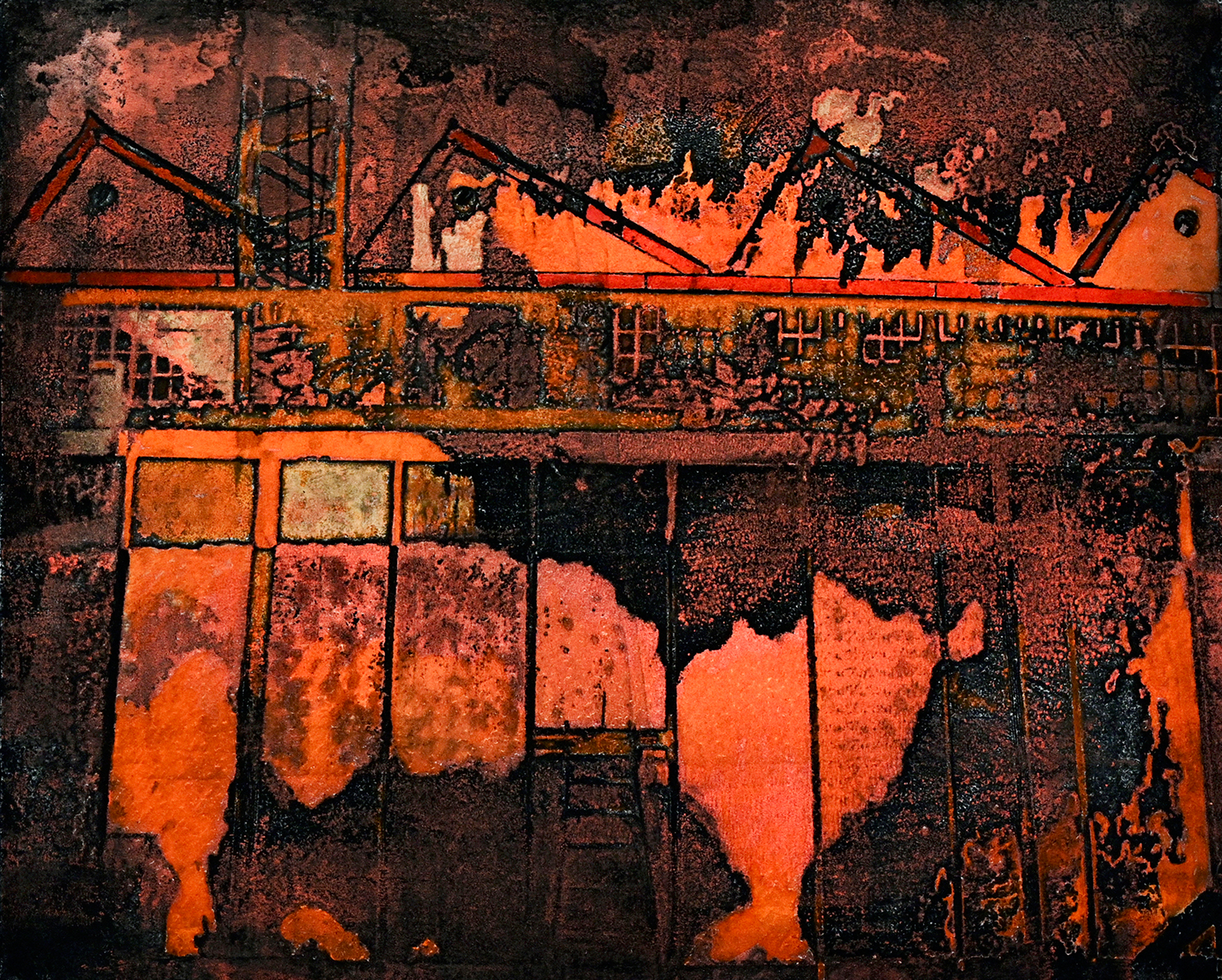 Zigzag Red
Etching and watercolour
18 x 20cm
When I was ten years old I was fortunate enough to be given a camera, encouraged to 'go out' and take photographs and allowed to convert a bathroom into a dark room! From this beginning started a lifetime interest and passion in photography. Processes have changed and that final print is not always the aim today and the computer has become my new bathroom!
At college I studied printmaking and at the time was influenced by the works of Richard Hamilton, Jim Dine, R.B. Kitaj and other Pop Artists. After college I taught in Germany and then Asia developing and exhibiting my work.
The North Somerset coast, Kilve, Quantoxhead, Blue Anchor Bay and beyond has fascinated and inspired me for a long time, and I have spent many days exploring the area photographing and sketching.
Through the medium of etching I am now expanding those images.