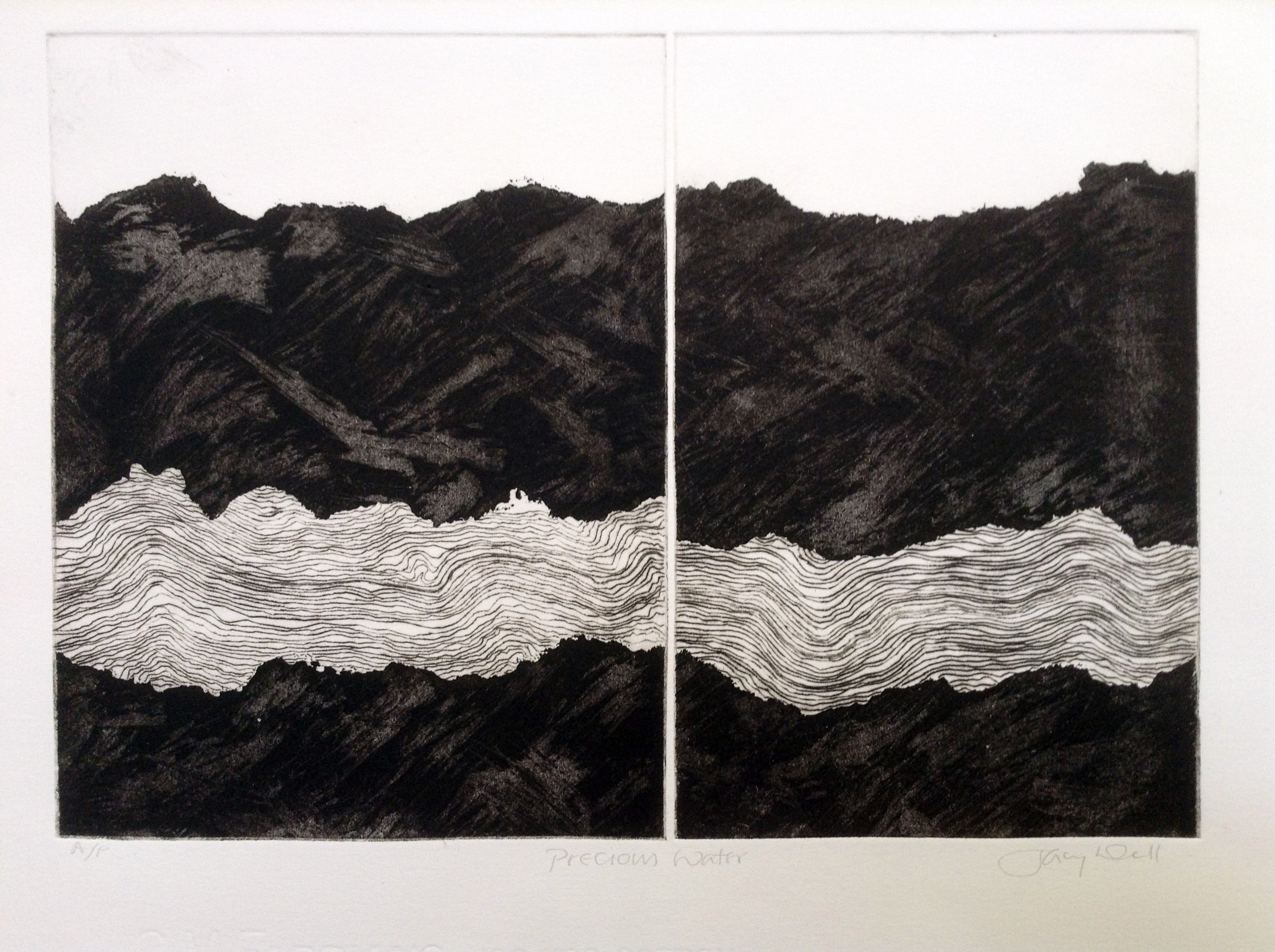 'Precious Water'
Etching and Drypoint
35 x 25cm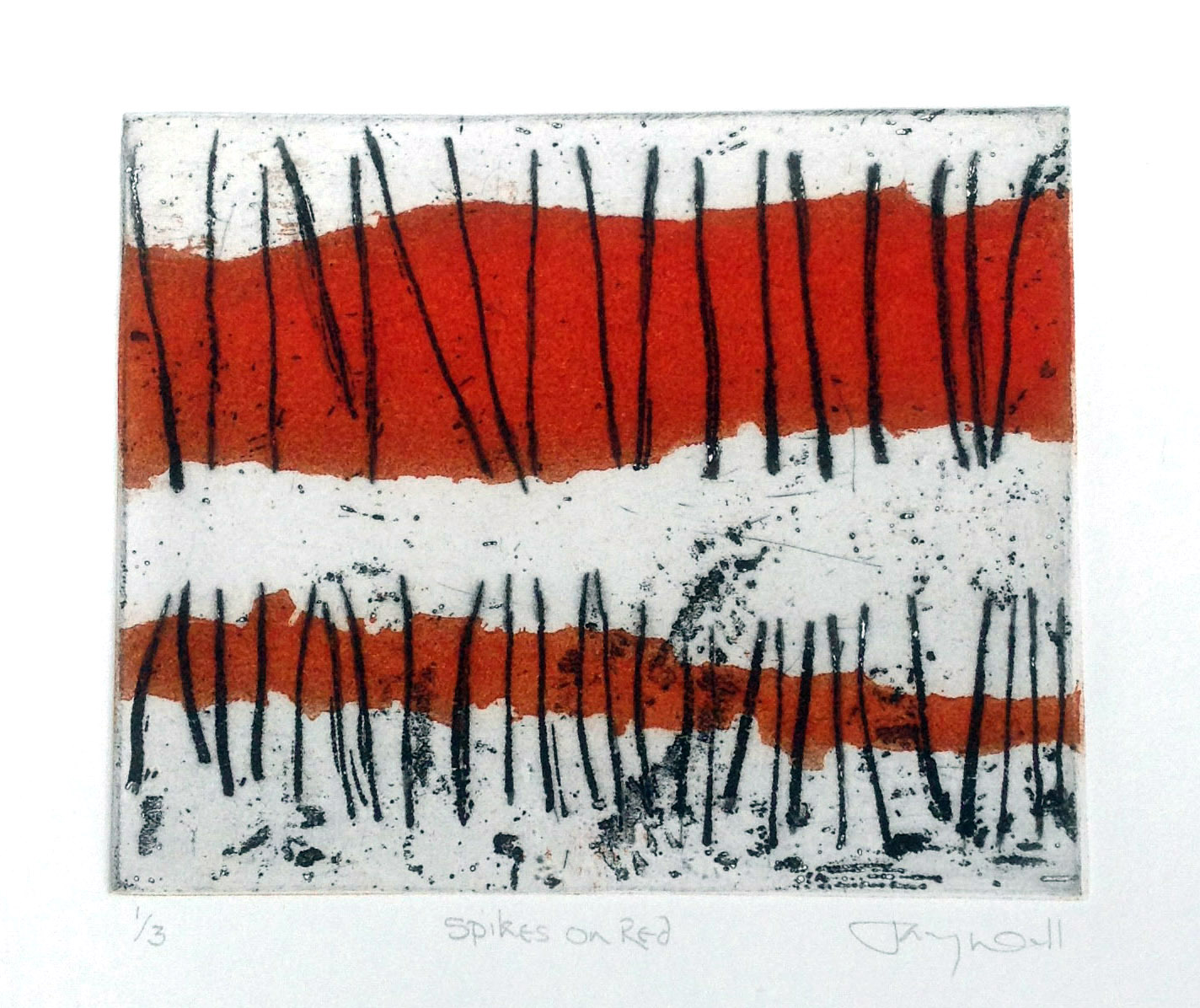 'Spikes on Red'
Etching and Drypoint
14.5 x 12cm
BA Constructed Textiles (Middlesex Polytechnic)
MA Multi-Disciplinary Printmaking (UWE Bristol)
I started printmaking some years after establishing my woven tapestry practice, in order to explore ideas and mark making that are not possible in textiles. The two disciplines now sit happily together for me, the one very often feeding the other. Textiles in one way or another emerge in many of my images. I worked for several years around the theme of mending, both as a visual celebration of a patch or a darn, and as a way of provoking deeper thought about what it means to mend something, and the different reasons for doing so. More recently my prints have become more organic, still often referencing stitching and re-making, but images of growth and regeneration are also emerging.
I work with the techniques of drypoint and etching, often re-using and adding to plates, playing and building several versions of an idea. This means I often end up with a series of  images from one set of plates, rather than an actual edition, and certainly when I do edition they are small ones.
This error message is only visible to WordPress admins
Error: There is no connected account for the user jacy.wall.